Orakei Marae Social & Health Services Inc- OMS&HS
Social Service
Service Types
Basic needs
Community drop in; come and have a kaputi with us on Wednesday mornings from 9.30am to 12pm. Every second week you can have your hair cut for free.
Food; we are available to help those in the community with emergency food grants. Please call for more information.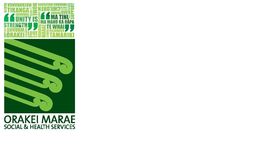 Contact Details
This page was last updated at 10:33AM on January 23, 2018. This information is reviewed and edited by Orakei Marae Social & Health Services Inc- OMS&HS.