Description
Ko Nga Whanau, Nga Puna Oranga (Whanau are the spring, of their own well-being)
Kaupapa Maori Individual & Whanau Services. Immediate 24/7 crisis response and support for individuals and whanau of rape and sexual violence.
What: Whanau crisis line 0800 222 042
Age: All ages - Tamariki, Rangatahi, Pakeke (wahine/tane), Kaumatua
Region: Christchurch, Canterbury
Description:
24 hour phone manaaki, someone to korero with who will whakarongo in a safe and confidential manner, for both wahine and tane
Practical tautoko for whanau to understand options and processes following sexual harm
Further options of support including ACC counselling
Manaaki if you need referring to specialist doctors of sexual abuse, Police and Court
Prevention korero, tautoko and information stopping sexual harm before it starts
Offer whanau mediation
How to Access:
Call us (24/7) on 0800 222 042
Individual or whanau referrals
Refer to address for further information
Ages
1-4 years old, 5-12 years old, 13-17 years old, 18+ years old, Older people
How do I access this service?
Hours
9:00 AM to 5:00 PM.
| | |
| --- | --- |
| Mon – Fri | 9:00 AM – 5:00 PM |
Office is closed public holidays.
Whanau crisis line operates 24 hours, 7 days a week, including public holidays.
Public Holidays: Closed Good Friday (19 Apr), Easter Sunday (21 Apr), Easter Monday (22 Apr), ANZAC Day (25 Apr), Queen's Birthday (3 Jun), Labour Day (28 Oct), Waitangi Day (6 Feb). Open Canterbury Anniversary (15 Nov).
Service Types
Sexual harm victims/survivors - Do you need help and support?
Immediate help
Kaupapa Māori
Support and counselling
Groups and programmes
Sexual harm victims/survivors - Do you need ACC counselling?
Harmful sexual behaviour
Sexual harm - Kaupapa Māori services
Sexual harm - training, education, workforce development
Abuse and violence
Counselling
Education programmes
Family violence intervention
Information & support
Supervised contact
Victim support
Advocacy
Cultural support
Education and training
Social work
Kaupapa Maori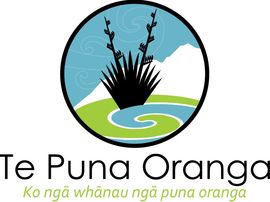 Contact Details
Phone

0800 222 042

Fax

(03) 381 8473
Street Address
687 Worcester Street
Linwood
Christchurch
Canterbury 8062
Postal Address
This page was last updated at 10:21AM on November 14, 2018. This information is reviewed and edited by Te Puna Oranga.