Support Services
Transition Lounge
Monday to Friday, 9am - 7pm. Phone: (09) 307 4949, ext 25501
Situated on Level 5, inside the Main Entrance of the Support Building, the Transition Lounge provides experienced nurses available to supervise your care while you wait, and to assist you to your drop off/pick up point just outside. A nurse from the Transition Lounge is usually available to come up to your ward and assist with your transfer to the Lounge.

There is comfortable lazyboy seating, TV, phone, daily newspaper, magazines and refreshments, free of charge to patients. The facility is also available for outpatients and relatives waiting for patients in day surgery.

For drivers picking up: enter from Park Rd, turn right and drive up the ramp and stop outside the entrance to the Support Building (previously the old Auckland Hospital), walk inside the main doors and turn to your right.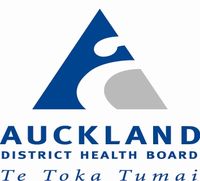 Patient enquiries

(09) 375 4300

Known extension/pager

(09) 307 4949

Admission & Planning Unit

Ext 24210 / 23225 | Fax: (09) 375 7038

Acute Referrals Service

(09) 375 7030, Ext: 24048 |Fax: (09) 307 2858

Emergency Department

(09) 376 0000, open 24 hours / 7 days

Outpatient appointments & surgical booking enquiries

(09) 638 0400 / scheduling@adhb.govt.nz
Mental Health Services
24 Hour Crisis Line

0800 800717
GP / External Specialist Help Desk

(09) 307 2800
Website
2 Park Road
Grafton
Auckland 1023
Street Address
2 Park Road
Grafton
Auckland 1023
Postal Address
Private Bag 92 024
Auckland Mail Centre
Auckland 1142