Description
The Assertive Community Outreach Service (ACOS) is a clinical team within Auckland District Health Board's community mental health service. It provides assertive treatment and support to service users with psychotic and mood disorders who have a pattern of problematic engagement with services and/or treatment recommendations and a history of high risk during periods of relapse.
ACOS provides crisis resolution and a significant focus on family involvement and short admissions to inpatient settings. There are strong links with Regional Forensic Services, cultural and migrant services and accommodation providers. ACOS provides proactive support into inpatient settings, therapeutic input for psychological issues, and effective interventions for high-risk transient and homeless service users.
ACOS operates as a full multi-disciplinary team, supported by a clinical team leader. It provides this service 7 days a week, from 8am to 4:30pm.
Discharge from ACOS back to CMHS continuing care teams is likely when ACOS treatment goals have been met, service users have significantly improved engagement with the service and treatment recommendations and have achieved a level of stability in living arrangements.
Referral Expectations
Service users who require our support will usually be referred by other parts of the community mental health service. If you are referring a service user to a new community mental health centre, you should do this via that centre's referral system.
Regional Forensic Services can refer to ADHB MHS via the ACOS Clinical Team Leader.
Core Regional forms: Risk Assessment and formulation, Relapse Plans and other assessments should be up-to-date, reflecting history, current situation, risk history and formulation.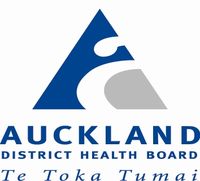 Contact Details
Phone

(09) 815 5660

Fax

(09) 845 0953

Website
Street Address
6-6a Western Springs Road
Kingsland
Auckland
Postal Address
Assertive Community Outreach Service
Co-located with St Lukes CMHC
615 New North Road
Kingsland
Auckland 1021
This page was last updated at 1:14PM on September 5, 2018. This information is reviewed and edited by Auckland DHB Assertive Community Outreach Service (ACOS).