Description
This Regional service provides mental health assessments for young people with a known or suspected mental health disorder who are engaged in offending behaviours and involved with the Justice System. As a regional service we see children and adolecents for the entire Auckland region.
Children and adolescents are seen with their family or legal caregiver's involvement.
Referral Expectations
Referrals are accepted from CYFS, Police, Courts or Youth Advocates.
Whilst families are welcome to make phone enquires, referrals cannot be accepted directly from family members. Similarly, adolescents cannot self-refer.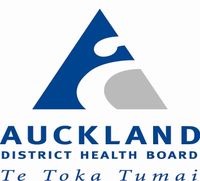 Contact Details
Phone

(09) 623 4646

Fax

(09) 623 4611

Website
General enquiries
(09) 367 0000
Extension/pager number known
(09) 307 4949
Patient enquiries
(09) 375 4300
Outpatient appointments and surgical bookings
(09) 638 0400 / scheduling@adhb.govt.nz
GP/ External Specialist Help Desk
(09) 307 2800
Mental Health Services 24 Hour Crisis helpline
0800 800 717
Street Address
Kari Centre
Ground Floor
Building 13
Greenlane Clinical Centre
214 Greenlane Rd
Auckland
Postal Address
Kari Centre
Private Bag 92189
Greenlane Clinical Centre
Greenlane
Auckland
This page was last updated at 12:24PM on May 17, 2017. This information is reviewed and edited by Regional Youth Forensic Service.