214 Green Lane West
One Tree Hill
Auckland 1051
Description
The Greenlane Clinical Centre is the centre of Auckland District Health Board outpatient services and day stay surgery. There is a wide range of specialists at the Centre, including dentists and pharmacists.
The Centre has a comparatively relaxed environment with patients visiting by appointment.
The main entrance for the Greenlane Clinical Centre is at Gate 1 Greenlane Road West. Unless your appointment letter directs you to another building, clinics are accessed from the main building. You will find signs inside the main door directing you to your clinic, if you are not sure which way to go please ask the blue-coated Volunteers. Please report to your clinic reception desk so that your arrival can be recorded. Click here for a site map of Greenlane Clinical Centre.
Our Vision
Healthy Communities, Quality Healthcare
Hei Oranga Tika, mo te lti me te Rahi
Our aim is to achieve the right mix of services for the people of Auckland city, while balancing the needs of people who live outside our area and require our tertiary services.
Our Values
Integrity, Respect, Innovation and Effectiveness
Kiau ki te tika me te pono.
Postal Address
Private Bag 92 189
Auckland Mail Centre
Auckland 1142
Document Downloads
Note: PDF downloads require the free Adobe Reader application to view.
Visiting Hours
The Greenlane Clinical Centre is open from 7am until 6.30pm.
Should visitors come to visit Eye Ward patients outside these hours, there is an intercom at the front door for visitors to contact security to enable them to access the Eye Ward.
Refreshments
Muffin Break
Weekdays: 7.00am - 4.30pm
Weekends and Public Holidays: closed
Location: Ground Floor, Greenlane Clinical Centre
Oasis Cafe
Weekdays : 6.30am - 3pm
Weekends and Public Holidays: closed
Location: Cornwall Complex
Public Transport
Buses
Stagecoach 283 and 007 routes run through the site. Other buses with drop off points near the Centre run along Manukau Road, these are Stagecoach 304, 305, 312, 328 and 348. For details on bus and public transport routes to the Centre please call Rideline on 0800 10 30 80 or check Auckland Transport

Taxis
There is a taxi rank located outside the main entrance. If there is no taxi there, the Volunteers can call a taxi for you.
Waitemata Shuttle Service
The hospital Shuttle Service is available to transport people to outpatient appointments at North Shore, Waitakere and Auckland Hospitals, the Greenlane Clinical Centre, and Waitemata DHB's Red Beach clinic. There is a charge for this service. For more information click here

Parking
Parking charges apply in all areas of the Greenlane Clinical Centre site; the rates for parking are displayed at the main entrances .

All car parks are accessible via Gate 1 off Greenlane Road, follow the signs. Currently the charges are:

General Site Public Carpark

| | | |
| --- | --- | --- |
| | General site | Public car park |
| 0 – 15 mins | Free | $2.00 |
| 15 - 30 mins | $2.00 | $2.00 |
| 30 min - 1 Hour | $3.00 | $3.00 |
| 1 - 2 Hours | $5.00 | $5.00 |
| 2 - 3 Hours | $7.00 | $7.00 |
| 3 - 4 Hours | $8.00 | $8.00 |
| 4 - 5 Hours | $9.00 | $9.00 |
| 5 – 6 Hours | $10.00 | $10.00 |
| 6 - 7 Hours | $11.00 | $11.00 |
| 7 - 8 Hours | $12.00 | $12.00 |
| Lost Ticket Fee | $15.00 | $15.00 |
| Night parking 9pm-8.30am | Free | Free |
There is a 30-minute, no fee, drop-off zone outside the main entrance of the Greenlane Clinical Centre.

There may be some free parking in the streets adjacent to the site; all streets have time limits on parking.
Please remember to pay for your parking at the ticket machine in the main foyer before you leave the Centre so you can easily exit the car park.
Pharmacy
Monday to Friday: 8.30am - 5.30pm
Weekends: closed
Location: Ground Floor, Greenlane Clinical Centre.
Support Services
Volunteers
The Volunteers provide friendly assistance directing people around the Centre and other facilities as required.…
Hospital Fees
Will your healthcare at ADHB cost you anything?
New Zealand has a publicly funded healthcare system for New Zealand citizens and permanent residents.…
Interpreters
A 24-hour service is available through wards/departments for those patients requiring this service.…
Other
Waits/Delays
While we endeavour to see people on time, circumstances outside of our control can cause delays. If you have registered at the reception desk and have been waiting for more than 30 minutes past your appointment time, please check back with the receptionist.

Your clinic visit can be extended if procedures or tests are needed such as X-rays, blood tests or plaster changes. The receptionist will be able to give you information about this. If for any reason you have to leave the centre before completing your appointment please let the receptionist know.


Wheelchairs

Wheelchairs are available from the information desk just inside the Centre, easily accessible from the drop-off zone.
Automatic Teller Machine (ATM)
There is an ASB cashflow machine on the gound floor opposite the Help Desk. This machine accepts most major cards and the car park also accepts EFTPOS.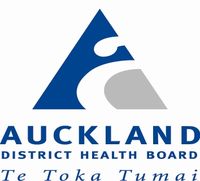 General number for GreenLane Clinical Centre (09) 367 0000
Extension/pager number known - (09) 307 4949
Patient enquiries
(09) 375 4300
Outpatient appointments and surgical bookings - (09) 638 0400 / scheduling@adhb.govt.nz
GP/ External Specialist Help Desk -(09) 307 2800
Mental Health Services 24 Hour Crisis helpline- 0800 800 717.
Website
214 Green Lane West
One Tree Hill
Auckland 1051
Street Address
214 Green Lane West
One Tree Hill
Auckland 1051
Postal Address
Private Bag 92 189
Auckland Mail Centre
Auckland 1142