Description
Starship Community is a multidisciplinary team of professionals providing nursing, allied health, technical and cultural support to children, young people and their families living within the Auckland DHB area.

Starship Community combines the services formerly provided by the Community Child Health and Disability Teams (Child Development Team, Early Childhood Health Team, Child and Youth Health Team), Family Options and Paediatric Homecare into one co-ordinated service that operates in the five DHB locality areas (See ADHB Locality map below for further details).
Within this service is the Hearing and Ear Health Team, which combines Audiology, Newborn Hearing Screening, Ear Nurses and Vision and Hearing Testers under the one team.
The Starship Community team provide the following services:
Acute and long term assessment and support for children and young people with health needs
Outreach nursing services eg follow up on discharge from hospital, wound care, home IV medication administration
Respite assessment and support packages for medically fragile children and young people
Therapy support for children with neurological/developmental difficulties e.g. developmental delay, cerebral palsy, Down syndrome, torticollis
Co-ordination and support for families with children on the autistic spectrum
Culturally appropriate social support and advocacy
Feeding and dietary assessment and support
Mobile ear clinics (follow the link for more information)
Hearing assessment and intervention at Greenlane Clinical Centre
Vision and hearing testing
School based clinics in targeted areas including skin health and the Rheumatic Fever prevention and prophylactic programme
School based immunisation programme
Specific programmes for wetting and soiling for all school-aged children
Wrap around Tamariki Ora/Well child services for children under 5 years
Resource schools in planning health education and health promotion
Refugee support, health promotion and advocacy
The team is made up of:
Administration support
Audiologists
Autism Spectrum Disorder Co-ordinator
Community Health Workers
Community Paediatrician
Dietitians
Health promoters
Needs assessment and respite support for medically fragile children
Newborn Hearing Screeners
Nurses
Nurse Practitioner
Occupational Therapists
Physiotherapists
Speech and Language Therapists
Social Workers
Vision and Hearing Testers
Referral Expectations
All referrals must be emailed to Starship.Community@adhb.govt.nz or faxed to (09) 6310781.
Referrals are accepted from parents/caregivers, community workers, health professionals and teachers. Please feel free to contact us on the number above if you would like to discuss your referral.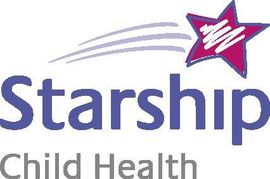 Contact Details
Phone

(09) 639 0200

Fax

(09) 631 0781

Website
Street Address
214 Green Lane West
One Tree Hill
Auckland 1051
Postal Address
Level 6, Cornwall Complex, Building 15
214 Green Lane West
One Tree Hill
Auckland 1051
This page was last updated at 11:44AM on March 6, 2018. This information is reviewed and edited by Starship Community Service.