B4 School Checks - Hearing and Vision Clinics
The hearing and vision technicians provide community clinics for B4 school checks at the following locations.
You can call into the clinics during clinic times or ring to make an appointment.
Clendon - Tuesdays 1 - 3pm
Public Health Nurses Clinic
Unit B6 Clendon Town Centre
Roscommon Road, Manurewa
(09) 259 3851
Pukekohe - Fortnightly on Wednesdays
Pukekohe Hospital
Tuakau Road, Pukekohe
Otara - Tuesdays 12.30 - 3pm
Clover Park Community House
Israel Avenue, Otara
(09) 259 3851
(This clinic is relocating in November 2012, TBA)
Papakura - Fridays 1 - 3pm
Awhinatia Health, 5-19 Great South Road
Papakura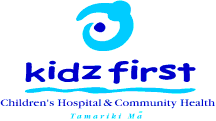 This page was last updated at 1:00PM on June 13, 2017.