School Based Programs
Public Health Nurses are available to support schools and whanau in keeping students well. Public Health Nurses offer the following nursing support:
Nursing assessments, treatment and referral on to other services for a variety of childhood health issues such as skin infections and hearing loss
Immunisation programmes including Year 7 (11 years old)
Ear health including Public Health Nurse Ear clinics
Enuresis programme (Ramsey Coote Bedpad Alarms)
New entrants to school assessments
Health-Promoting Schools' activities
Advice and health information
If you have any concerns about your child's health you can contact a Public Health Nurse through your school or directly to your closest office. Click here for the contact numbers for the Public Health Nurse offices.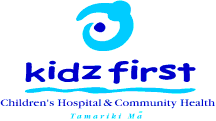 This page was last updated at 1:00PM on June 13, 2017.