Description
Auckland City Hospital is one of two major trauma centres serving the Auckland region and has all major specialties available on site except for Maxillofacial and Plastic Surgery.
The Emergency Department was commissioned in October 2003. The Department sees approximately 70,000 patients with a high index of disease severity (40% admission rate). The Department is co-located with the Starship Hospital's Paediatric Emergency Department which sees approximately 30,000 patients annually, making the Auckland campus one of the busiest in Australasia.
The Department is affiliated with the Auckland University Faculty of Medicine and Health Sciences and is actively involved in undergraduate and postgraduate education.
Hours
12:00 AM to 12:00 AM.
| | |
| --- | --- |
| Mon – Sun | midnight – midnight |
24 hours a day; 7 days a week.
Referral Expectations
On arrival at the Emergency Department you are seen by a triage nurse who assesses your condition. Depending on your condition, you may be seen immediately or you may be asked to wait in the waiting room.
Charges
New Zealand citizens or those who have obtained permanent residence are entitled to publicly funded health care.

Non-residents may be required to pay for their health care. If you were not born in New Zealand and have not previously shown evidence of residency you should bring your passport with you on your first visit to the hospital for verification.


Parking
There is a temporary carpark outside the Emergency Department that should be used to pick/drop off patients only. Please inform security staff to avoid the risk of it being towed away.
Pay parking for visitors and patients is available in the Visitors' Carpark - Carpark A (use the Park Road entrance and follow the signs).

Other
EMERGENCY MEDICINE TRAINING
The DEM at Auckland Hospital has accreditation from the Australasian College of Emergency Medicine for 2 years of advanced training. The Department currently supports 12 registrars in training. The Auckland regional training programme provides training posts in Emergency Medicine, Intensive care (adult and paediatric), Paediatrics, Anaesthesia and General Medicine. There is a robust regional education programme for trainees with specific sessions dedicated to preparation for college exams. There are 6 house surgeon training posts allowing those who are considering a career in emergency medicine to gain some experience prior to committing to the formal training programme. We also provide training to medical students, elective students, army medics and St Johns ambulance staff.
Enquiries regarding training positions should be directed to Dr Bernard Foley or Dr Gina De Cleene.
Further information and application forms are available on the NoRTH website.
CAREERS
If you are interested in doing an elective in Emergency Medicine please contact Dr Bernard Foley.
The department has several Fellow jobs available every year which are advertised in March and August. Senior trainees will find these posts useful in bridging the gap from a senior registrar to a consultant.
The department also has an ACEM accredited Special skills post in HEMS, Medical Education and Simulation. This is available to ACEM trainees in their last year of training.
If you are interested in working in the Emergency department, please contact Lesley Griffiths () or Dr Anil Nair ()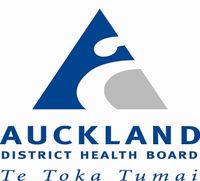 Contact Details
This page was last updated at 11:39AM on May 8, 2018. This information is reviewed and edited by Auckland DHB Emergency Department.