Description
What is Clinical Haematology?
Haematology is the branch of medicine concerned with the diagnosis and treatment of disorders of the blood and blood-forming organs. Such disorders may involve the:
components of blood (cells and plasma)
coagulation (blood clotting) processes
bone marrow
lymph nodes.
To help in the diagnosis of blood disorders, you will need to be interviewed and examined by a doctor and then probably need to have blood samples taken for analysis in the laboratory. You may also need to have x-rays, bone marrow samples or tissue biopsy.
These results will be assessed, discussed with you by a specialist, and a treatment plan developed.
Some treatments are administered in the Haematology Department Day Stay or Haemophilia sections. Others are administered by your GP (General Practitioner) and some require admission to the Haematology Ward which is Motutapu Ward on the 11th Floor Support building.
Hours
Outpatient Clinics: 8.30am to 4.30pm weekdays
Day Stay: 8am to 4.30pm weekdays
Thrombosis Centre: 8am to 4.30pm weekdays
Haemophilia Centre: 8am to 4.30pm weekdays
Referral Expectations
Urgent problems are assessed on the same day by a registrar who then discusses them with the consultant. Initial contact may be by telephone followed by a faxed referral to Haematology Day Stay.
Other referrals should be sent through the Central referrals situated at GLCC.
Less urgent problems such as iron overload are seen at outpatients in one to two months.
In between, the more usual referrals such as anaemia, low blood cell counts, lymphoma and clotting problems are seen within one to two weeks.
A consultant reviews all the referrals each day and ensures that the problem is assessed with appropriate speed.
Visiting Hours
Motutapu Ward: 11am to 8pm
Refreshments
Lunch is provided for Day Stay patients staying over lunchtime. Otherwise, refreshments are available from Muffin Break on the 5th floor, main building.
Travel Directions
Haematology Day Stay, Thrombosis Unit and Haemophilia Centre are in the yellow brick Cancer and Blood Services Centre (click here for map).
Some Haematology Outpatient Clinics are held at Greenlane Clinical Centre.
The Haematology Ward is Motutapu Ward on the 11th floor of the support building.
Parking
There is a parking building on the Grafton Rd border of the Auckland Hospital site. There are fees payable.
Parking immediately outside the Haematology/Cancer building is very limited. There is a drop off area outside the main door.
Regular e.g. chemotherapy or transfusion patients should discuss any parking difficulties with our social worker.
At Greenlane (outpatient consultation site), parking is well sign posted from the Greenlane entrance. Again, fees are payable.
Accommodation
Accommodation for people well enough to be outpatients, but needing close hospital attention can be provided at Domain Lodge or other local motel accommodation. This is usually arranged through either Day Stay or Motutapu Ward staff. (The same sites may be used for accommodation of relatives. Please enquire at Motutapu Ward or Haematology Day Stay).
Pharmacy
There are two on site pharmacies.
The general (commercial pharmacy) is on the 5th floor, opposite Muffin Break.
The Hospital Pharmacy (for special hospital only prescriptions) is in the administration block on the 6th floor.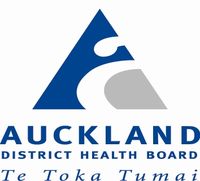 Contact Details
Phone

09 307 2829

Fax

09 307 2864

Website
(Haematology outpatient clerks)
Street Address
2 Park Road
Grafton
Auckland 1023
Postal Address
Private Bag 92 024
Auckland Mail Centre
Auckland 1142
This page was last updated at 11:56AM on June 8, 2017. This information is reviewed and edited by Auckland DHB Clinical Haematology.